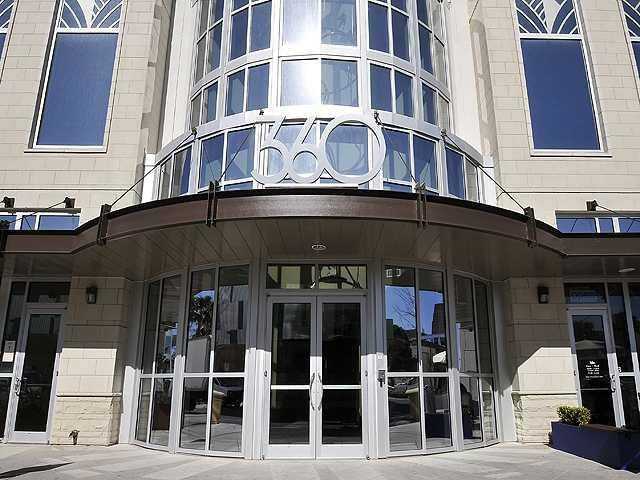 The 360 Building
360 Nueces
Austin, TX 78701
Stories: 44 Units: 460
The 360 Condos are a popular downtown building. Its known for having very active residents of all ages. The community amenities support group gathering spots for residents to spend time together, outside of their individual units. This includes a large pool, BBQ pit, kitchen, work and game rooms, a small theater and other attractive places to bring people together. It is currently the second largest residential tower in Austin, however, will soon be taking over with new projects in the works. Popular restaurants Trifecta and Mulberry are the street level.
---
THE AUSTONIAN
200 Congress Avenue
Austin, TX 78701
Stories:56 Units:188
The Austonian is considered the finest downtown condo building. Currently, it's the tallest building in Austin and the tallest residential tower west of the Mississippi. Located on the main street of Austin—Congress Avenue—the high-rise residences of The Austonian provide homeowners with places to dine, shop and enjoy the eclectic Austin culture, all within steps of the Second Avenue shopping district. Amenities: 56th floor fitness center, resort style pool, restaurants, billiard room and spa, dog park, outdoor fireplace and kitchens, sunset viewing terraces, etc.
---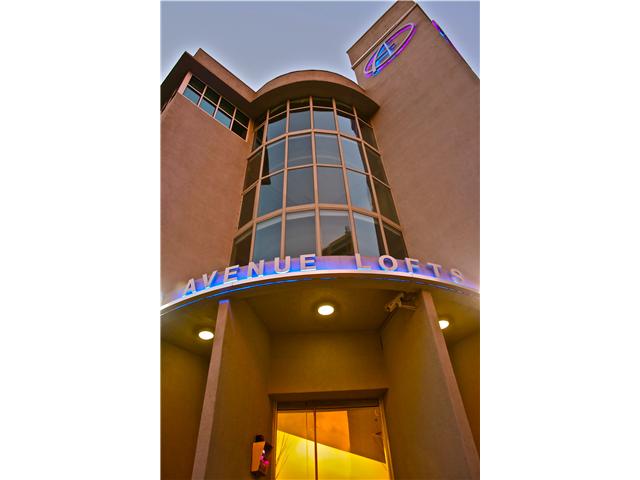 AVENUE LOFTS
410 E. 5th Street
Austin, TX 78701
Stories:4 Units:39
Formerly the Anson Jones State Office Building, the Avenue Lofts were converted to condominiums in 1999. Units sit among swaying palms, a swimming pool, and South Beach-style art deco architecture. Units also feature concrete floors.
---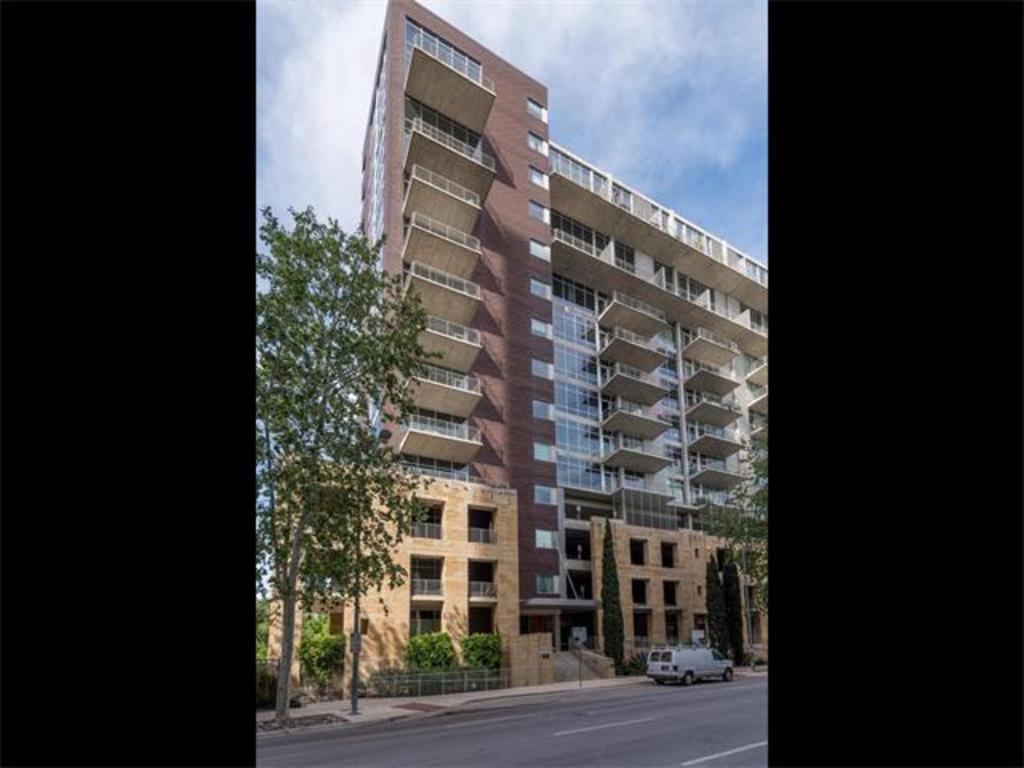 Austin City Lofts
800 W 5th St.
Austin, TX 78701
Stories:14 Units:82
Located on the corner of 5th and West Streets, Austin City Lofts is next to Shoal Creek and Whole Foods. Classic loft style condos. Units face North and South including views of the capital.
---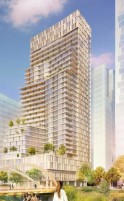 Austin Proper Residences
202 Nueces
Austin, TX 78701
Stories:32 Units:100
Proposed Property. Construction has not started, but expected to break ground late 2015.
---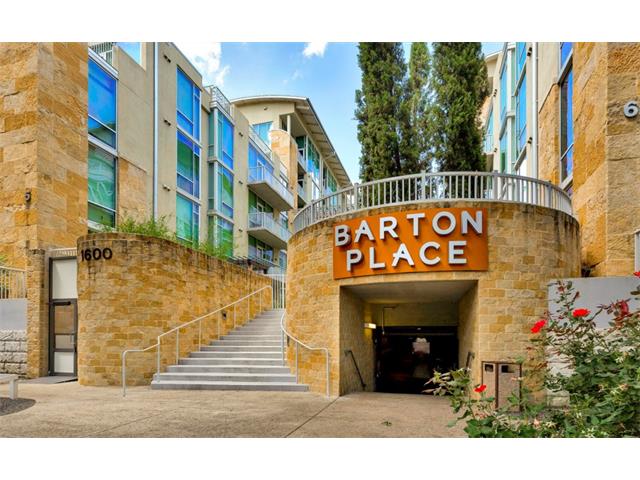 Barton Place
1600 Barton Springs
Austin, TX 78704
Stories:16 Units:260
Barton Place is south of Lady Bird Lake, so technically not downtown, but just as close as other buildings. The property sits along the shore with full views of downtown Austin. This condo community is several buildings, rather than one highrise. Feels more like South Austin, Bouldin neighborhoods with access to Barton Springs restaurants, The Long Center and BBQ.
---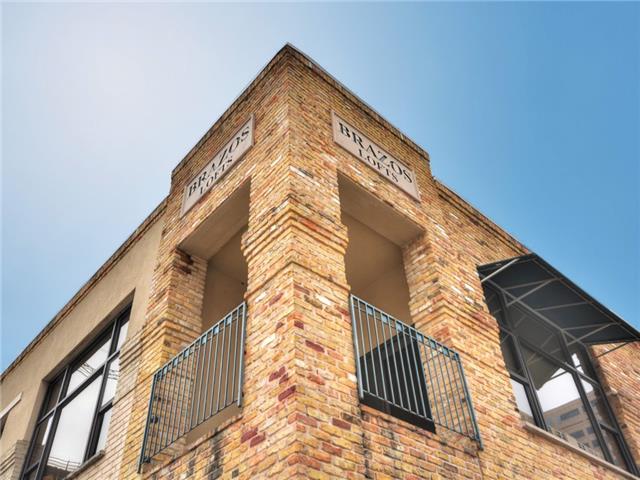 Brazos Lofts
411 Brazos St
Austin, TX 78701
Stories:1 Units:39
The Brazos Lofts were converted from low-scale commercial buildings in 1999. The project was designed by Dick Clark Architecture, and the architectural style of the lofts reflects its commercial heritage. The building continues to be used as residential, retail and commercial. It is one block from famous Sixth St.
---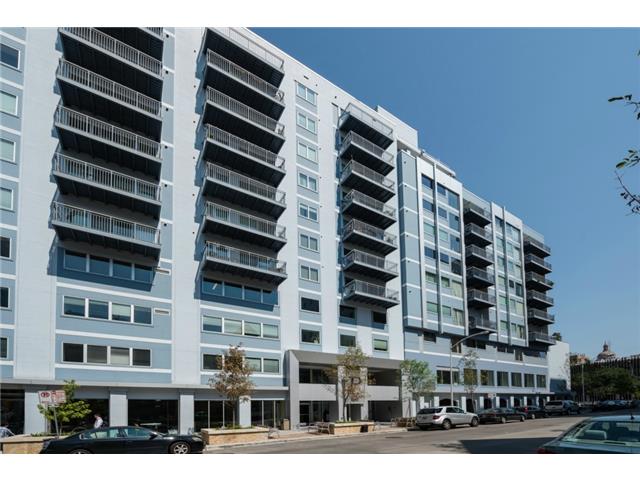 Brazos Place
800 Brazos St
Austin, TX 78701
Stories:14 Units:72
Before converting to condos, Brazos Place was originally home to the Commodore Perry Hotel. Completed in 2008, the building still exhibits mid-century modern architecture. All units are lofts with concert floors, exposed walls and ceilings. Brazo Place is near the historic Diskill Hotel, Paramount Theater and other older buildings near Congress and 8th Street.
---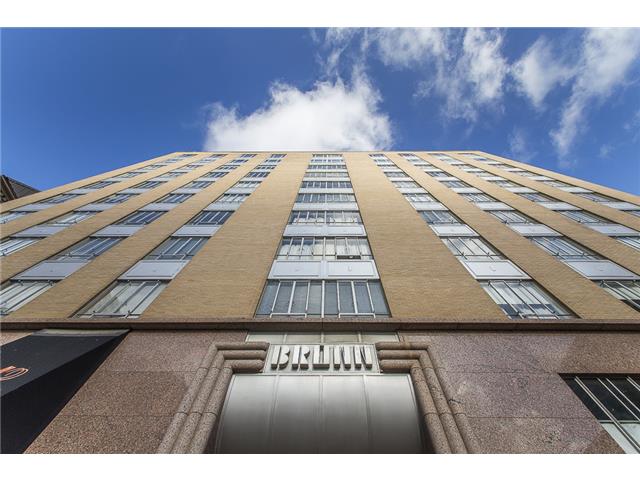 Brown Bldg.
710 Colorado
Austin, TX 78701
Stories: 10 Units: 90
The Brown Building was constructed in 1940 and maintains a historical landmark designation. When converted to condos in 2004, the interior was opened up to create a warehouse feel with high ceilings, terazzo floors and large windows. With the historical landmark designation, residents qualify for property tax reductions.
---
Cambridge Towers
1801 Lavaca St
Austin, TX 78701
Stories:15 Units:169
Cambridge Towers is a true, Mid-Century Modern marvel. It was build in 1964 as one of Austin's first, large residential high rises. It is within walking distances to the Texas State Capital and the University of Texas and has attracted folks that work in north downtown, government or university capacity. The HOA fee is possibly the highest per square foot in all of downtown but uniquely includes all utilities. Units have views of either West (Texas Hill Country) or East Austin.
---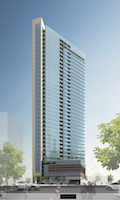 Fifth and West
501 West Avenue
Austin, TX 78701
Stories:39 Units:154
This condo property is on the West end of Downtown Austin near Austin City Lofts, Wholefoods Market and Shoal Creek. Minimal construction has begun, but expected completion is not until 2017. Units are still available for sale.
---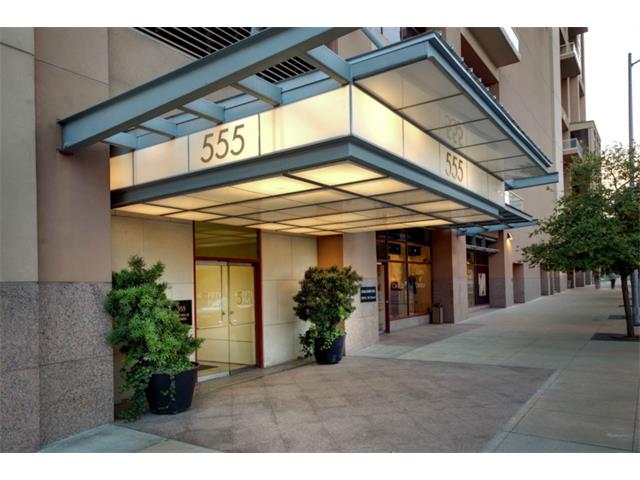 5 Fifty-Five or 555 Condos
555 East 5th St
Austin, TX 78701
Stories:31 Units:98
The 555 Condo Property is a unique piece because it sites on top of the 800 room Hilton Hotel Austin. They are completely independent of the hotel including private entrance and parking, similar to The W Hotel and Residence on 201 Lavaca. Because it is located on the eastern edge of downtown, it is very close to IH-35 and offers unique views to the East.
---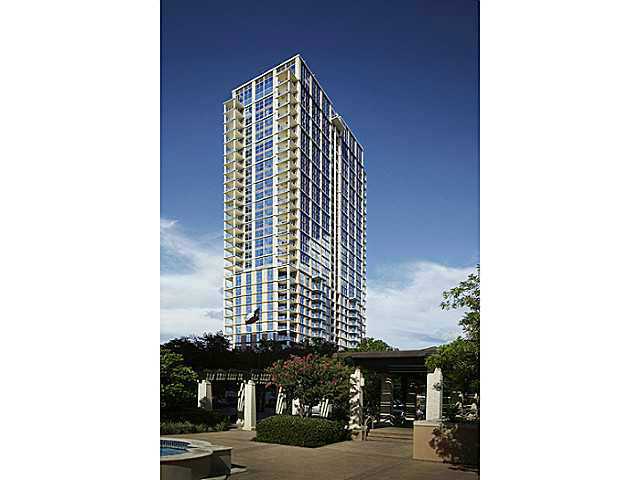 Four Seasons Residence
98 San Jacinto
Austin, TX 78701
Stories:32 Units:148
The Four Seasons Residence is adjacent to the Four Seasons Hotel on Ceasar Chavez and San Jacinto. It is not the same building, but rather nestled along side of the hotel. The Four Seasons is probably comparable in luxury and desire as The W Residences. Units face all directions, but most striking are the unobstructed view of Lady Bird Lake. The building is also close to the Austin Convention Center and Congress Avenue.
---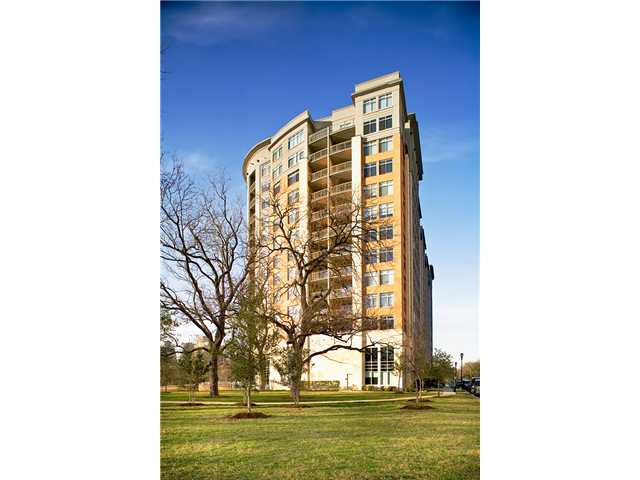 The Milago
54 Rainey St
Austin, TX 78701
Stories:13 Units:240
Milago Condos were the first new construction to hit Rainey Street. It opened in 2006, during a slow housing market and when very little was developed on Rainey Street. The condo first opened as a more affordable condo option close to Town Lake. As food, bars and hotels have expanded the appeal of Rainey Street, the area around this condo has become very popular. Historically, the street was small residential, single family homes, built in the late 1800's, early 1900's. Thirty-one of these homes remain and are on the National Register of Historic Homes. Many of these homes have been converted to small boutique cocktail lounges.
---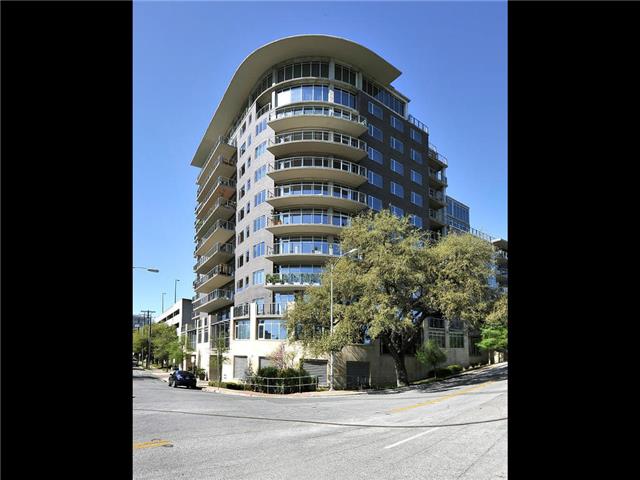 Nokonah Condo
901 West 9th St
Austin, TX 78703
Stories:11 Units:95
The Nokonah Building is just two blocks North of Whole Foods and one block from REI + Book People, on Lamar Avenue. It borders between Downtown Austin and Tarrytown. While still on a busy street, It has more of a neighborhood feel than downtown living. Views of Duncan Park to the North. Dog park, BMX park and Shoal Creek are all visible.
---



Penthouse Condo
1212 Gaudalupe St
Austin, TX 78701
Stories:12 Units: 81
Located on the SW Corner of Guadalupe and 13th St, this was built in 1973 and is a relic of Austin's first high rise housing. The units are spacious are can sell for less than $400 per square foot. Located two blocks East of the Capital, it is a popular residential spot for government employees.
---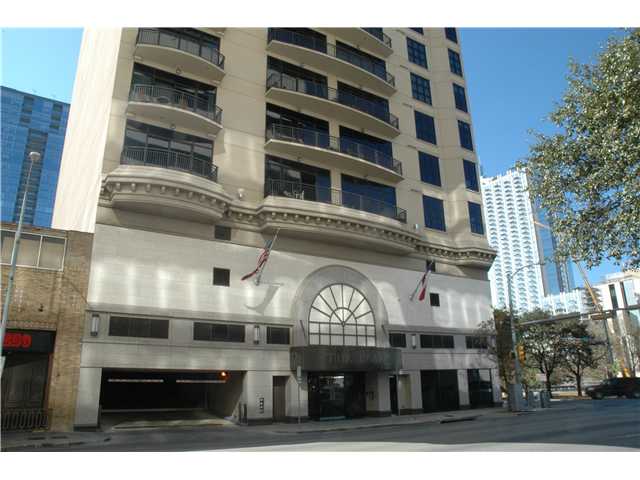 Plaza Lofts
311 West 5th St
Austin, TX 78701
Stories:12 Units:60
The Plaza Lofts were built in 2002 shortly after the Dot Com boom in Austin. To the West, residents at the Plaze Loft can view the United States Court House, the Farmers Market and Republic Square. Main floor houses retail and commercial business. Units feature large windows and concert beams. Most floor plans are large one bedrooms, over 900 square feet.
---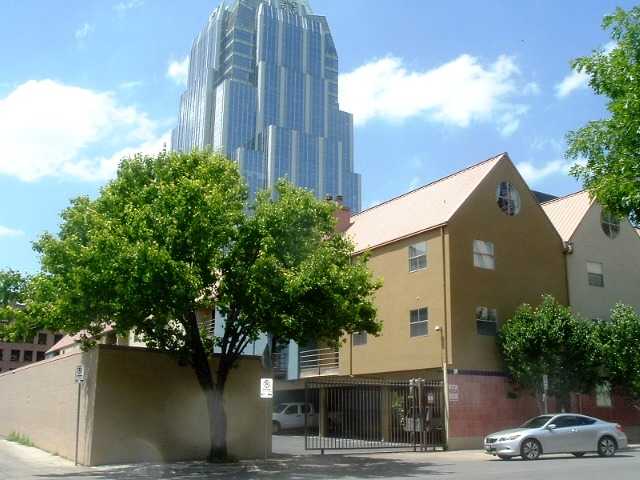 Railyard Condos
201 E 4th St
Austin, TX 78701
Stories: 3 Units: 113
The Railyard Condos are a small village of three story buildings with unique floor plans. Top floor units have a loft. Most units are owner occupied, but it is also a popular building to operate a short term rental (STR) because the Railyard HOA permits owners to lease individual property. Monthly HOA fee covers water, trash disposal, regular cable and internet. Located near the Austin Convention Center.
---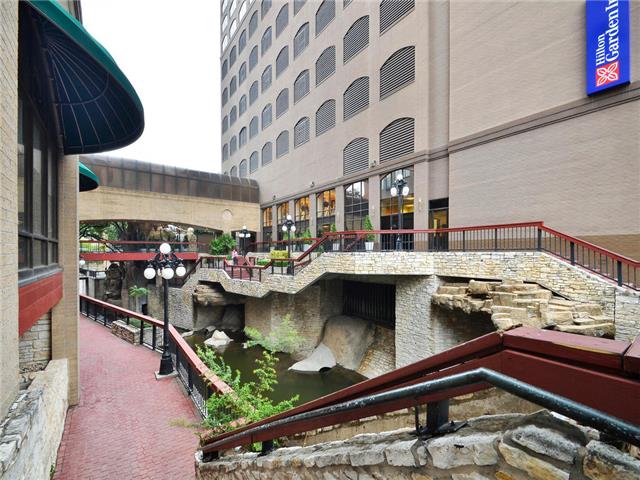 Sabine
507 Sabine St
Austin, TX 78701
Stories: 10 Units: 80
An 80-unit adaptive reuse project located on the Eastern side of downtown Austin, the Sabine has an industrial feel. Benefits include shared hotel amenities with the adjacent Hilton Garden Inn including room service, cleaning service and valet parking. Near by Waller Creek redesign project is underway. City of Austin is developing the water and walk ways.
---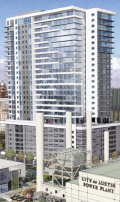 Seaholm Residences
2nd and West Ave
Austin, TX 78701
Stories:30 Units: 280
The Seaholm Project is a combined effort of City of Austin and private enterprise. The site is next to the historic, Art Deco City of Austin Power Plant. Previously, this block of Austin was in decay and unused. The new Central Library will center the power plant, adjacent to the residential tower. Also included in the project is downtown's second grocery store, Trader Jo's Market, contemporary apartments, retail and restaurants. In between South First and Lamar, residents will have beautiful views of Town Lake to the South. The goal of the project is to create a complete urban network of employment, housing, transportation and recreation.
---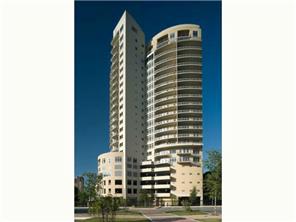 The Shore
603 Davis St
Austin, TX 78701
Stories: 23 Units: 192
The Shore Condos are another new addition to the Rainey Street district. Next to the Milago, The Shore is a newer building with views of Lady Bird Lake, IH-35 and East Austin. Most units are one bedroom less than 700 square feet. Residents love the easy access to the Hike and Bike Trail.
---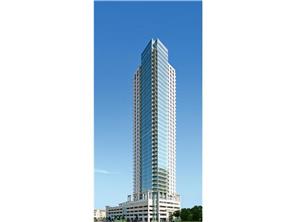 The Spring Building
300 Bowie
Austin, TX 78701
Stories:42 Units: 246
The Spring Bldg. is a tall, square. Most units are identical, with the exception of what corner it faces. It sits between the new Seaholm Residences and WholeFoods. Retail space occupies the first floor. Small lobby and hallways, but an relaxing pool patio. Floor to ceiling windows. One of Austin's favorites.
---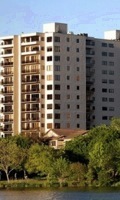 The Towers of Townlake
40 N IH-35
Austin, TX 78701
Stories:13 Units:175
The Towers of Townlake is another relic of Austin's first residential highrises. Built in 1983, these condos are a good value due to low price per square foot. As of April 2015, units are selling for roughly $300-350 per square foot. Each unit is unique, really dependent on what upgrades its had over the years. One big plus to this building is that there is amble, free guest parking. Amenities include a basketball and raquetball courts.
---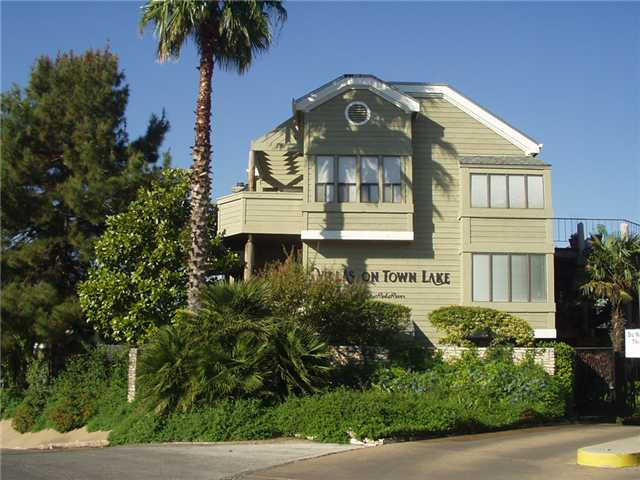 The Villas on Town Lake
80 Red River St
Austin, TX 78701
Stories: 3 Units:175
The Villas are affectionately called, "The ski lodges" by locals. It looks like a tropical resort tucked in Downtown Austin. When it was build in 1982, it didn't have a surrounding shadow, but with current development, they no longer have a view. There is some speculation that the land will be bought and the current owners will be offered a buy-out package. The complex neighbors the Rainey Street district and the Mexican American Cultural Center. The foot print these small buildings sit on is valuable, and doesn't meet the real estate criteria of "highest and best use".
---
W RESIDENCES
210 Lavaca Street
Austin, TX 78701
Stories: 36 Units: 165
The Residences at W Austin, designed by Austin's own Arthur Andersson of Andersson-Wise, is meshed with the laid-back style for which Austin is renowned. The exterior is distinctly, blue-grey-purple glass that is hard to miss. The building is also home to the W Hotel and Austin City Limits Live at the Moody Theatre. Located in the heart of downtown's Second Street District, the W is steps away from outdoor cafes, fine dining, boutique shopping, live music and the Lady Bird Lake Hike and Bike Trail. The W Residences is considered one of Austin's most finest buildings to live in.
---
WESTGATE CONDOMINIUMS
1122 Colorado St
Austin, TX 78701
Stories: 25 Units: 85
Westgate Condominiums is a 25-story high-rise residence on the North side downtown Austin. It may be mistaken as an office building because it doesn't have balconies. Situated next to the Capitol grounds, Westgate Towers offers spectacular views of the Capitol and downtown skyline.